The AfriLabs Annual Gathering annually focuses on trending tech hub practices, local innovators and innovative solutions to relevant African issues. In order to key into the African integration agenda, the regional development or political organization at the hosting country will be fully involved.The Annual Gathering provides a unique opportunity for members and other stakeholders to convene, learn the latest hub insights, and build partnerships between and with hubs.
This year, the AfriLabs Annual Gathering and the Hivos Co-working Summit was a joint event hosted by The District that provided opportunities for the different members of both networks to exchange knowledge, network, build collaborative relationships and share resources. The conference took place from the 18th – 20th of 2017 in Cairo, Egypt and was themed 'Future of African Cities: Innovation, Spaces and Collaboration'.
The conference was co-organized by AfriLabs, Hivos, District, Progress, Wasabi, Facebook, The French University Sherouk City and The American University in Cairo.
REBECCA ENONCHONG
Board Chair AfriLabs
Sample Description
MATTHEW TARRELL
Global Lead of Developer Circles from Facebook – USA
Sample Description
ARTHUR STEINER
Global Programme Manager at Hivos, The Netherlands
Sample Description
MICHEAL OLUWAGBEMI
Co-founder & Executive Partner at LoftyInc Allied Partners Limited, Nigeria
BEN WHITE
Founder, Venture Capital For Africa (VC4A)
NEKESA WERE
Managing Director, iHub, Kenya & AfriLabs Board Member
BERNARD CHIIRA
Incubator Manager, iBiz Africa, Kenya & AfriLabs Board Secretary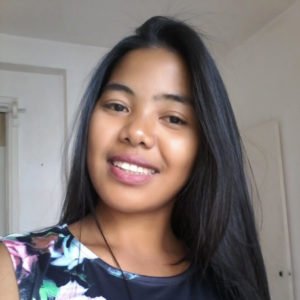 RAKOTOARIVO SAROBIDY
AfriLabs Board Treasurer, Habaka Hub, Madagascar
DR. AYMAN ISMAIL
Director of the Center for Entrepreneurship and Innovation & Founding Director, American University in Cairo (AUC) Venture Lab.
SARTAJ SINGH ANAND
Founder, Egomonk, India
TAMER TAHA
Founder and CEO, Yomken, Egypt
MATHIAS ANTONSSON
Head of Human Rights Innovation Initiative at CRD – Sweden